Dr. David R. Jones, IV Scholarship
Annual scholarship for asphalt technology students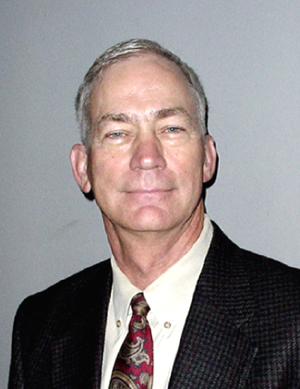 Applications are now closed for the 2020 Dave Jones Scholarship. Winners will be honored at the 2020 AMAP Annual Conference & Workshop. Past year winners are listed below.
The Dr. David R. Jones IV annual scholarship is an award set up by the Association of Modified Asphalt Producers (AMAP) and funded by AMAP and donations.
All college graduate students and undergraduates who have completed their sophomore year and are currently enrolled at an accredited college or university in North America are eligible to apply. Applicants should be majoring in a field of study that is related to asphalt technology such as civil engineering, chemical engineering, chemistry or other related major. Preference will be given to applicants with experience and interest in the field of asphalt technology directly related to asphalt modification and innovations in material science applicable to improving the durability of asphalt materials.
The scholarship is named in honor of Dr. David R. Jones IV who served in a variety of capacities throughout his career in the asphalt industry including working for Owens Corning/Trumbull and also at the University of Texas where he was a key part of the Asphalt Research Team responsible for the Performance Graded (PG) Asphalt Binder Specification. Dave was a member of many industry committees and held 24 asphalt-related patents or patent applications.
The Association of Modified Asphalt Producers is dedicated to the development, production, and use of modified asphalts for highway paving. The association promotes technical research, education, production, and planning assistance. The Association welcomes members from research organizations, polymer production companies, asphalt production companies, contractors, and governmental agencies.
---
Winners
2020
Mackenzie Steffen, University of Saskatchewa, Canada
Miguel Montoya, Purdue University
Shishi Chen, University of Missouri-Columbia
Thomas Calhoon, University of Minnesota Twin-Cities
2019
Press release: AMAP Scholarship Winners for 2019
Mahesh Acharya, Idaho State University
Marco Rocha, University of Massachusetts Dartmouth
Behnam Jahangiri, University of Missouri-Columbia
Jenna Metera, University of California, San Diego
2018
Press release: AMAP Scholarship Winners for 2018
Katie Haslett, University of New Hampshire
Gabrielle Wickizer, Rowan University
Akshay Gundla, Arizona State University
Mostafa Nakhaei, Auburn University
2017
Press release: AMAP Scholarship Winners for 2017
Claire Like, Louisiana State University
Mona Nobakht, Texas A&M University
Clint Van Winkle, Auburn University
2016
Press release: AMAP Scholarship Winners for 2016
Antonio Angel Barragan, Indiana University | Purdue University
Laura E. Dalton, West Virginia University
Padmini Gudipudi, Arizona State University
2015
David J. Mensching, University of New Hampshire
Ka Lai N. Ng Puga, Iowa State University
Shenghua Wu, Washington State University
2014
Andrew Cascione, Iowa State University
Raquel Moraes, University of Wisconsin
Rostyslav Shamborovskyy, Rutgers University
2012
Kristen Derewecki, Rutgers University
Xue Luo, Texas A&M University
2011
Brennan Anderson, Mississippi State University
Katherine Gray, Univ. of New Hampshire
Andrew Horgan, Villanova University
2010
Eric Coffman, University of Akron