Back to Current AMAP Members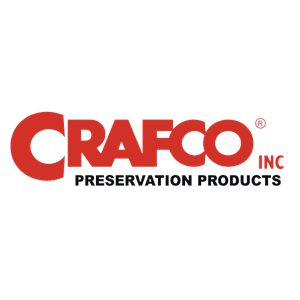 Organization Overview
Crafco delivers confidence through innovation, quality, and value since 1976. Crafco is the world's leading manufacturer in quantity and diversity of packaged pavement preservation products for asphalt and concrete such as hot-applied crack sealants, silicone joint sealants, hot-applied mastics, and cold-mix for pavement surface patching and repair. Crafco is the only company to manufacture these types of products and the equipment to apply them. Crafco produces, promotes, and supplies specialized preservation products to the pavement, roofing, waterproofing and athletic surfacing industries.

The Crafco pavement preservation products have proven through long- and short-term independent studies, to extend the service life of pavement, and can help extend the life of pavement surface treatments. Crafco also manufacturers silicone, geocomposites and other pavement preservation materials and equipment. Crafco is proud to manufacture products in the USA with many manufacturing locations nationwide.

Crafco also installs world-class running tracks and manufactures and installs premier sport court surfaces in northeastern United States.

From asphalt and concrete pavements, to bridges, to airport runways, racetracks and canals, sport courts and running tracks; Crafco manufactures specialty products that seal, protect, repair, strengthen, preserve and extend the service life of infrastructure around the world.

Producer
---
Products and Services Offered: Asphalt
Polymer Modified Asphalt, Roofing Asphalt, Crack Sealants
Products and Services Offered: Lab Equipment
Additional Lab Equipment Products
Technical Contact Email
lowell.parkison@crafco.com
Technical Contact Job Title
Materials Technical Director
Sales Contact Title
Technical Product Manager
Sales Contact Territory
Specialty Products - all areas